Know how
Vip Clean is a company born from thirty years presence on the market of the Cossu family, with a pool of companies specialised in cleaning products and services, which has always been recognized for quality and reliability.
The long experience and the solid organization based on the acquired know-how have created the opportunity to develop an innovative line of products to clean windows and solar panels, responding to the real needs of the market.
After a first stage started in 2006, this line took shape and became reality, selling its machines all over the world.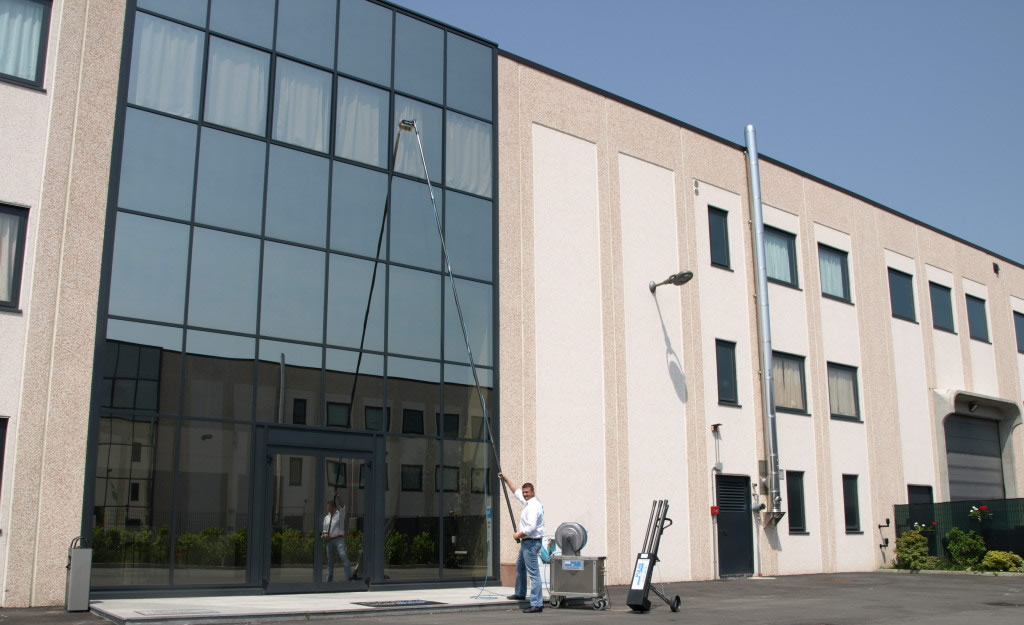 Professional solutions dedicated to customer requirements
Today VipClean is among the leaders in the production of cleaning machines with pure water, thanks to its business model, the quality of its products, the versatility of the machines and the excellence of its services and features that have as main objective the customer satisfaction and needs.
VIP Clean (Very Important PureWater) studied its products and tools, testing them all over the world, taking advantage of the feed-back received, which were used to refine the technology and performances of its cleaning systems, constantly investing in research and development and confirming its leadership in the Italian market and highly competitive in the global market.