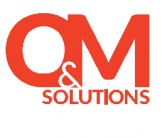 VIP Clean is pleased to announce a new partnership with O&M Solutions, a company specialized in the solar and photovoltaic panels cleaning, part of the group ADROX.

Professionalism, innovation, technology and convenience are the common goals that share the two companies and created a strong and fruitful cooperation.

The new distributor VIP Clean is based in LATAM, CHILE.
Contacts: O&M Solutions
Partner VIP Clean for LATAM info@oymsolutions.cl
www.oymsolutions.cl
+56 032 326 23 22